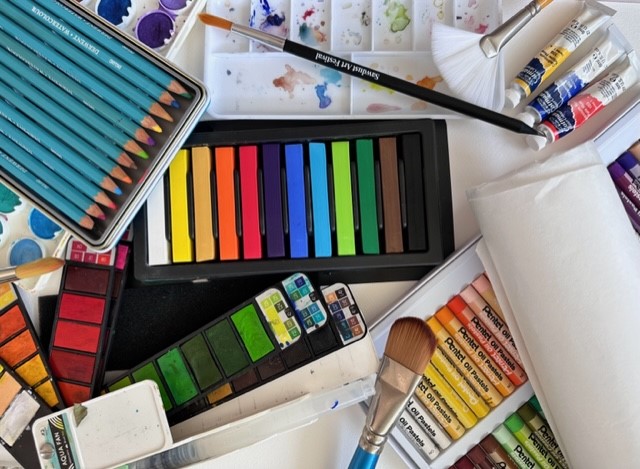 Class Information
Unlock the blocks of your creativity with Mary Church.  Proficient California Certified massage therapist and Polarity Body healer working with all age groups, Mary begins her class with chakra mediation, allowing you to connect the spiritual planes with sound and color. This class is about positive self-discovery through art in a joyful, meditative way. She encourages you to have fun while outlining your physical body onto block paper using various art materials such as oil pastels and watercolors. Then, tapping into the polarity process (thought energies linked with the elements of the body) you will begin to unlock stored stress that allows the wheelhouse of creativity to flow. The result is a powerful body map that will promote meditation and the continual release of stress through time.
This class is suitable for all ages, and family groups are very welcome.
Price
$120 for 2 hours, all materials included.
Dates
Thursday, December 14, 2023 • 10AM – 12PM
Thursday, February 1, 2024 • 10AM – 12PM
Ready to take this class?